Repujado is the Mexican art of metal embossing. For centuries, artisans have used copper and tin to produce these ornamental works. You will get the chance to make a repujado by using aluminum and beautiful stencils! Artist Rachel-Anne Palacios from Devika's Palacio Multicultural Folk Art will teach you how to make them. Join for this children's craft program in honor of Hispanic Heritage Month.
Ages 5 and up.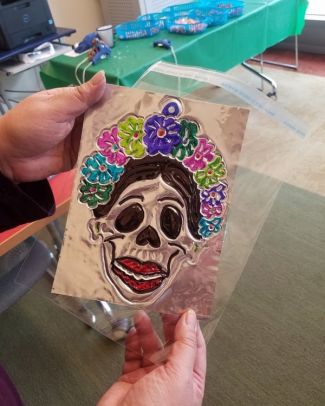 NOTE: This date/event is in the past. Keep browsing.
Date/Time
Date(s) - 09/18/19
3:30 pm - 5:00 pm
Cost
FREE
Categories
Add to Your Calendar:
iCal
Disclaimer:
Please double check event information with the activity organizer or venue as events can be canceled, details can change after they are added to our calendar, and errors do occur.
COVID-19 Coronavirus note:
Please be mindful of "social distancing" strategies and always wear a mask to events with other people.