Celebrate the most joyous day of the Jewish year with a delicious buffet, L'chaim, flags & Torahs. Young and old will celebrate and dance the night away. Singing, Dancing, Jewish Pride!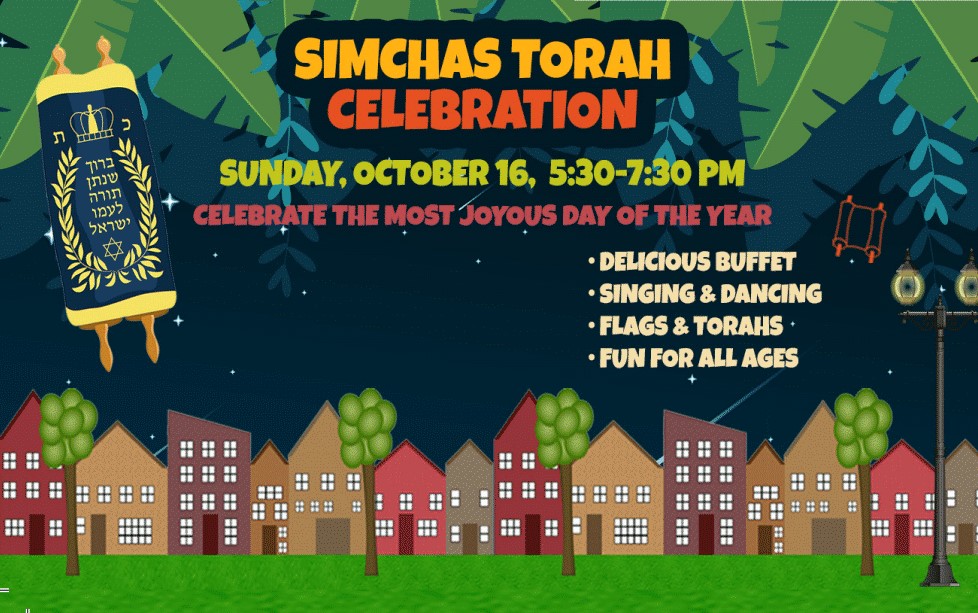 NOTE: This date/event is in the past. Keep browsing.
Sun October 16, 2022
5:30 pm - 7:30 pm
Chabad of El Cerrito
704 Midcrest Way El Cerrito
Free
View Website > >
Contact:
Shternie Bell
shternie@chabadelcerrito.com
510-214-3120
Add to Your Calendar: iCal
Categories
:
Disclaimer:
Please double check event information with the activity organizer or venue as events can be canceled, details can change after they are added to our calendar, and errors do occur.
COVID-19 Coronavirus note:
Please be mindful of "social distancing" strategies and always wear a mask to events with other people.