Unique Derique comes to the Tarea Hall Pittman South Branch to entertain with hambone body percussion, physical comedy, and circus skills (developed at the Pickle Family Circus, among other places)
Don't miss this hilarious program that promises fun for the whole family!
All ages.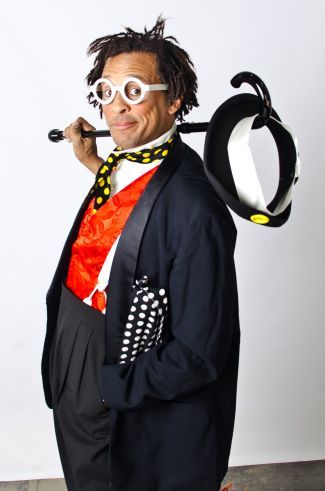 NOTE: This date/event is in the past. Keep browsing.
Sat February 15, 2020
4:00 pm - 4:30 pm
Tarea Hall Pittman South Branch | Berkeley Public Library
1901 Russell Street Berkeley
FREE
View Website > >
Contact:
510-981-6260
Add to Your Calendar: iCal
Categories
:
Disclaimer:
Please double check event information with the activity organizer or venue as events can be canceled, details can change after they are added to our calendar, and errors do occur.
COVID-19 Coronavirus note:
Please be mindful of "social distancing" strategies and always wear a mask to events with other people.