There are tons of things to do with kids in Oakland, CA. From parks and playgrounds to annual events, family-friendly brewpubs, and other insanely useful resources for Oakland parents, we have it here.
Best Kid-Friendly Oakland Places
Upcoming Events for Oakland Kids & Families
Friday, February 3, 2023
3:30 pm – 5:00 pm:
MOCHA Art Workshop in the Library: West Oakland Branch
@ West Oakland Branch | Oakland Public Library, Oakland
5:00 pm – 7:00 pm:
Family Fun Night at the Brewery
@ Line 51 Brewery & Tap Room, Oakland,
5:00 pm – 9:00 pm:
Oakland First Fridays: Family-friendly Street Party
@ Telegraph Ave & W Grand Ave, Oakland
6:00 pm – 10:00 pm:
First Friday: Glow In The Dark
@ Chabot Space & Science Center, Oakland
Saturday, February 4, 2023
9:30 am – 11:30 am:
Video Game Class: Topics in Game Development (K-8)
@ The Museum of Art and Digital Entertainment (The MADE), Oakland
10:30 am – 11:00 am:
Outdoor Family Storytime
@ Rockridge Branch | Oakland Public Library, Oakland
More Family-Friendly Oakland Stuff to Know
Turkey trots we love for families and where to play afterward. Here are five we like in the East Bay
November is Indigenous People's Heritage Month. Here are a few ways to reflect on the cultures, traditions, and history of the Bay Area's first peoples.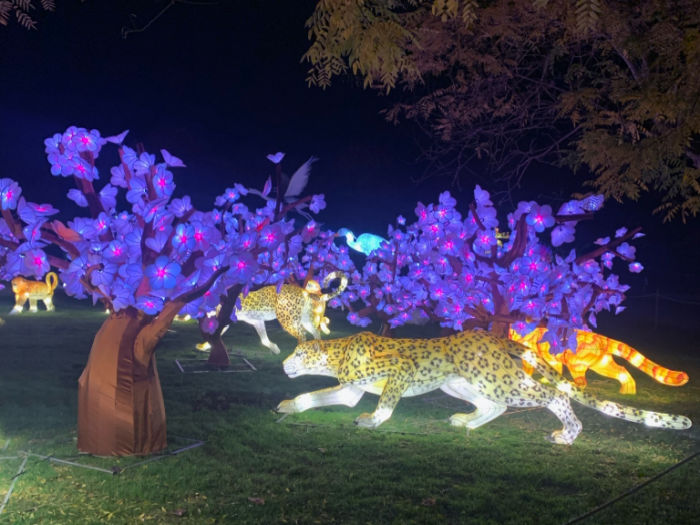 Tix on sale 11/1. Glowfari opens at the Oakland Zoo from Nov. 11 through Mar. 4. Hundreds of gigantic glowing lanterns will be set up after dark.
Wondering what to do when school is out? Take one of these 50 fantastic Bay Area ideas and build your day around it.
Wondering where to play outside with your little kid? Unplug, be together, get dirt under your fingernails. Preschoolers, toddlers in the fresh air, let's go!
Tickets for this loud, action-packed, dirty truck adventure are on sale now. If you like truck tricks and crashes, Monster Jam is the best!
From late October through February, observant hikers can find colonies of thousands of ladybugs right here in Oakland. Find out how!
All aboard the Polar Express! Here are a few magical holiday train rides for Bay Area families, some of which will sell out quickly.
Chabot Space & Science Center reopened and we have the full scoop on what's new and what's still great for families.
Here in the East Bay, there are lots of ways to celebrate Dia de Los Muertos including food, festivals, performances, and crafts with children in tow.