Schedule:
10:00 am: Exhibition Dancing
11:00 am: Gourd Dancing
12:00 noon: Grand Entry
6:00 pm: Closing Ceremony
Activity Lineup:
Contest Dancing: All Categories
Intertribal Dancing: Featuring Native California dancers
Prettiest Shawl Contest
Native American Foods and Arts & Crafts
all day at the Indian Market
All Traditional Drums are Invited
Raffles all day till 6 pm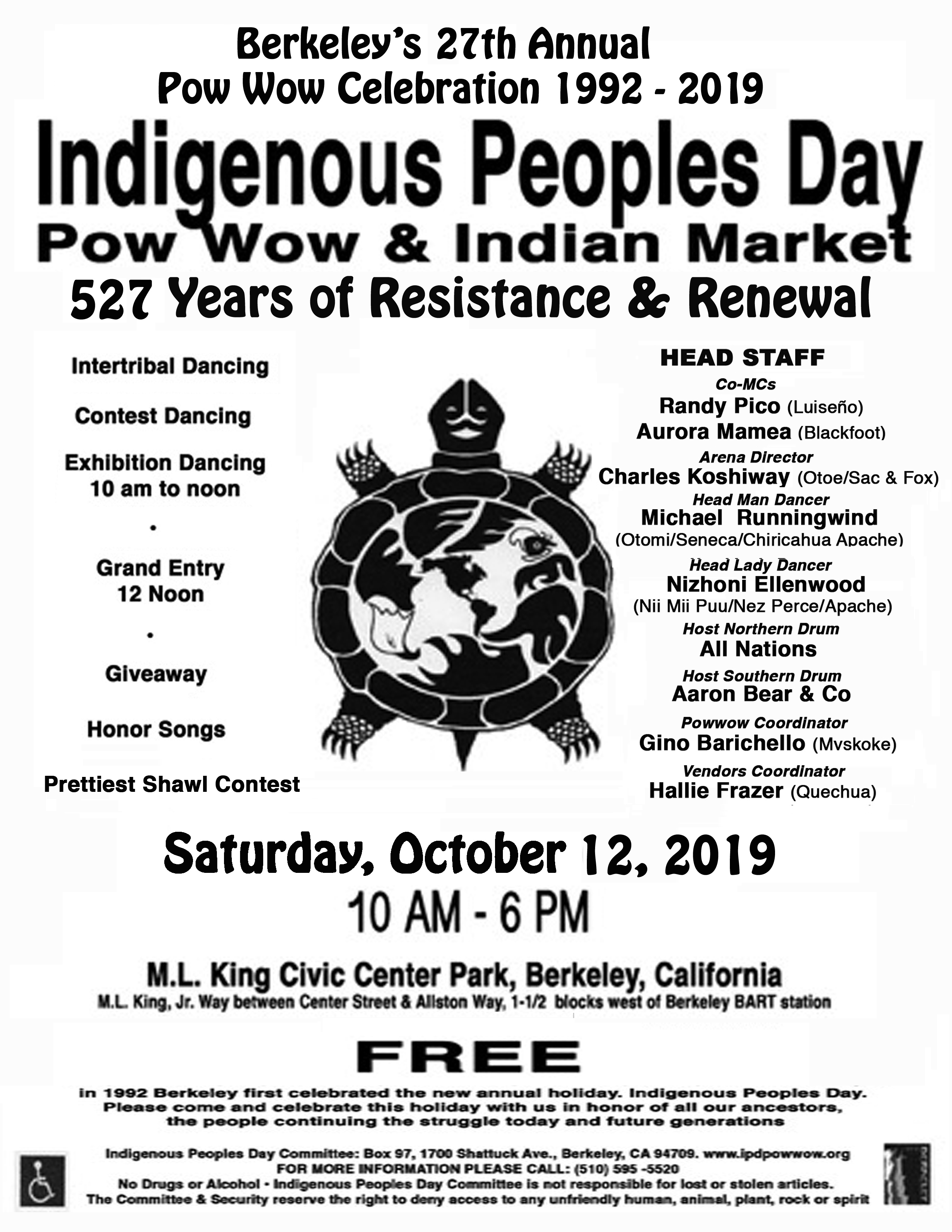 NOTE: This date/event is in the past. Keep browsing.
Sat October 12, 2019
10:00 am - 6:00 pm
Civic Center Park (Berkeley)
2151 Martin Luther King Jr. Way Berkeley
FREE
View Website > >
Contact:
Add to Your Calendar: iCal
Categories
:
Disclaimer:
Please double check event information with the activity organizer or venue as events can be canceled, details can change after they are added to our calendar, and errors do occur.
COVID-19 Coronavirus note:
Please be mindful of "social distancing" strategies and always wear a mask to events with other people.